Welcome to Lower Cape May Regional High School's Media Center. On the right is a link to our online library catalog. You will also find our non-school hours of operation. Use the links below to lead you to our educational databases.
Gale Opposing Viewpoints in Context
A great source for persuasive research papers, giving essays for and against different controversial issues, from reference books, magazines, and newspapers.
Ebscohost
A general database useful for articles from many different magazines and journals.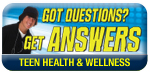 Teen Health and Wellness
An easy-to-read source of health information for teenagers. Just click on the button above to start your search. Passwords available in the Media Center.
Noodletools
Online citation tool.
World Book Encyclopedia
Online encyclopedia.
Custom Newspapers
This newspaper collection is provided by the New Jersey State Library and includes: New Jersey newspapers, the New York Times (full-text from January 1, 2000 to the present), plus many more national and international newspapers.
Informe 1994 - Ene. 2008
Una colección de revistas hispánicas con textos completos. Abarca negocios, salud, tecnología, cultura, temas de actualidad y otras materias.